History
Ghataat Khodro Ettehadieh Novin Co. (ENCO) has started its activity as the first auto parts manufacturer with Iran Khodro Company since 1969. In another words, this company is specialized in manufacturing automotive lighting systems for 50 years. The company was purchased from its previous shareholder in the fall of 2017 and became part of Part Plastic Khorasan Company. In 2018, it joined Raz Group and aimed to develop domestic and foreign markets to meet the internal needs in automotive industry. Now, the company is designing and producing automotive lighting systems including Samand, Peugeot 405, Pride, Peugeot 206, Peugeot Pars, Ariesan, Tiba, Mazda, Nissan, Dongfeng in an area of 8,000 square meters with the capacity of producing 10,000 automobiles per day for Iranian automakers (Saipa – Iran Khodro – Bahman Motor) and deals with technologies such as double injection, robotic assembly line, types of plastic welding machines (ultrasonic, vibration and hot melting ), robotic coating UV.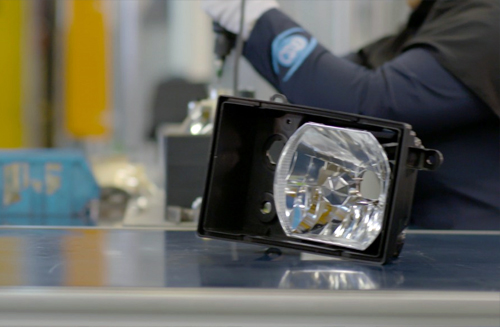 Mission
Ghataat Khodro Ettehadieh Novin Co. is the first manufacturer of polymer parts and automotive lighting in the country which works as one of the subsidiaries of Riseco Holding. I another words, Enco Company responds to the needs of national and regional lighting and lighting market customers utilizing specialized manpower, up-to-date technology, agile and innovative in designing, supplying and producing automotive lighting systems in accordance with national and international standards.
Laboratory
Quality Control of products according to automotive standards is one of the other activities of this company which equipment such as Salt Spray, Rain Testing, Impact Testing, Oven, Freezer and so on has met all needs of the company in this field. The company intends to launch a Goniphotometer test based on world standards to improve the quality of products in the country as a measurement reference.